House Bill 95, Audiology Single Licensure Introduced in Kentucky General Assembly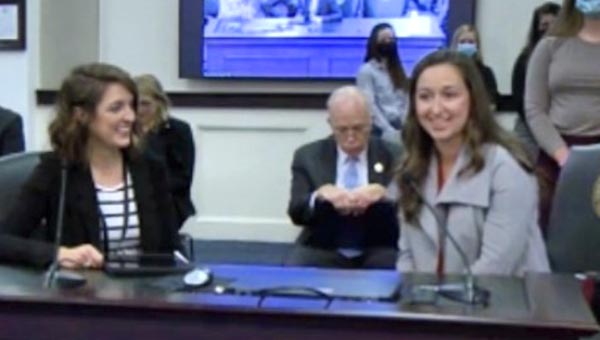 Over the last two years, the Kentucky Academy of Audiology board members have been working towards single licensure for audiologists in our state.
After multiple meetings in Frankfort and with legislators, a bill has finally been introduced to move us forward, House Bill 95.
Very early on KAA contacted the Hearing Aid Association of Kentucky to collaborate in removing audiologists from the HIS licensure and have been very open with our intent and the changes we were seeking. Ultimately, we were able to come to an agreement we were able to incorporate a number of their requested changes into our proposed legislation.
Now that the bill has been introduced, please reach out to your representatives and let them know you want them to support HB 95. This will greatly improve our chances of having the bill passed and move our profession forward in Kentucky.
Contact Your Legislator
To find your legislator, visit the KY General Assembly's Website
Email and office contact information for each legislator can be found on their individual bio pages.
If you would like to call and leave a message for your legislator, please call the Legislative Message Line at 1-800-372-7181. Depending on call volume there may be a wait.
Draft Language

Dear Senator/Representative *INSERT NAME DO NOT COPY THIS TEXT*

I am writing you today as an audiologist, and your constituent, in support of House Bill 95, an act relating to the selling and fitting of hearing instruments. The Commonwealth of Kentucky has 916,000 residents with hearing loss, representing more than 20 percent of the population. Meanwhile, there are approximately 200 licensed audiologists in the state to serve them. However, currently under KY law, audiologists must hold both a license to practice audiology, as well as a separate license to dispense hearing aids. According to the National Council of State Boards of Examiners, only 8 states have a similar requirement.

These laws, some of which were written in the 1970's, have not been updated to reflect that audiologists, who graduated after 2007, are required to hold a clinical doctorate (a Doctorate of Audiology (Au.D.) degree) for licensure. Audiologists who graduated prior to 2007 are required to hold a minimum of a Master's degree in audiology to practice in Kentucky as well. Additionally, at 30 hours of continuing education per license renewal, audiologists in Kentucky have some of the most extensive education requirements in the country.

Respectfully, I ask you to vote yes on House Bill 95 when it comes before you this session. If you have any questions, please do not hesitate to reach out to me.