KAA Urges Removal of Dual Licensure Requirements
KAA President Casey Rutledge, Au.D. and KAA Executive Director Adam Haley testified on October 2, 2019 to the Kentucky General Assembly's Interim Joint Committee on Licensing and Occupations on a proposal to remove the requirement that Audiologists hold two licenses in order to dispense hearing aids and reduce unnecessary regulatory barriers.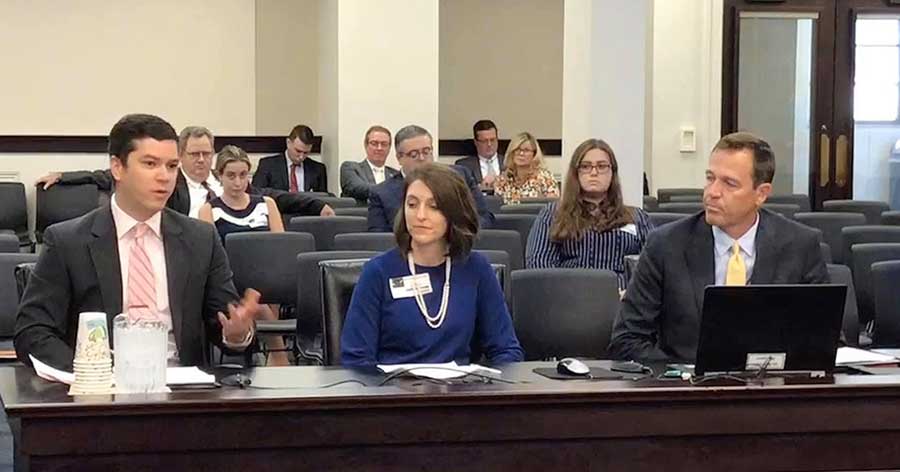 On January 8th Rep. Walker Wood Thomas of Hopkinsville introduced House Bill 217 to allow audiologists to dispense hearing aids under their existing license. KAA enthusiastically supports this bill and encourages you to reach out to your legislators to ask for their support. To find out who your legislator is visit the Kentucky General Assembly website. You can also call the legislative message line at 1-800-372-7181 and ask your legislator to vote yes on HB217.
To help support KAA's advocacy efforts visit this link for more info!