KAA Representatives Visit KY Legislators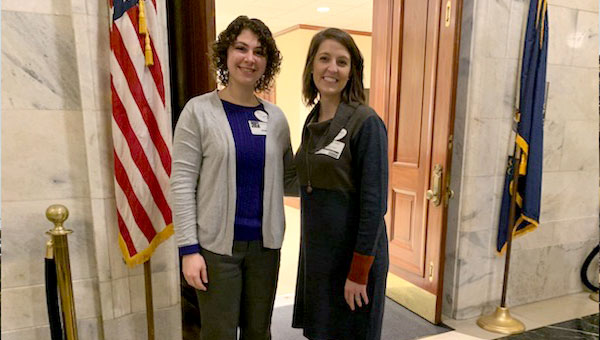 Kentucky Academy of Audiology President Dr. Casey Rutledge Roof, along with student representative Marisa Carrozza, were excited to join their colleagues from the Kentucky Speech-Language Hearing Association in Frankfort today to advocate for patients across the commonwealth.
Members of KSHA and KAA met with their legislators to advocate for several pieces of legislation related to the practice of Audiology.
"I want to thank the leadership of KSHA for including KAA in their 2020 lobby day in Frankfort." Said Dr. Rutledge Roof. "Our priorities are fully aligned as we work to improve access to audiology and speech-language pathology care in Kentucky. This was a fantastic opportunity for practitioners and students to interact with their representatives in Frankfort and see behind the scenes of how policy gets made."
KAA also had the opportunity to meet with and thank Rep. Walker Wood Thomas for his work on HB 217, removing the duplicative licensing requires for audiologists, as well as HB 218 which would establish a Audiology Speech-Language Pathology Interstate Compact. Both of these bills would go a long way in efficiently expanding access to audiology care in Kentucky while maintaining important patient safety protections.